Posted: Sun Dec 18, 2011 3:18 am Post subject: BAKBAKAN NA

| | | |
| --- | --- | --- |
| | | Eddieboy |

Joined: Aug 28, 2011
Posts: 1


Status: Offline

Congratulation sa ating lahat na mahilig sa sabong. Today a new show was born dedicated to all of us. Congratulation sa mga bumubuo ng show BAKBAKAN NA!! Keep up the good work and tnx for your dedication to our loved sport.

Posted: Sat Dec 24, 2011 12:33 pm Post subject: Re: BAKBAKAN NA

Joeysy
Manok Panabong na ako


Joined: Sep 10, 2010
Posts: 419
Location: tanay

Status: Offline

THANK YOU EDDIEBOY FOR THOSE ENCOURAGING WORDS.
LET US ALL TRY TO CONTRIBUTE TO THE SUCCESS AND POPULARITY OF OUR SPORT. THIS SHOW, BAKBAKAN NA, WILL BE THE MMEDIUM WHEREBY WE CAN SEE THE BEST BREEDERS AND MAKE THEM ROLE MODELS FOR US TO FOLLOW. ALSO, WE CAN LEARN FROM THOSE BREEDERS, DOCTOR- VETERINARIANS AND THOSE THAT LEARNED COCKING BY THE SEAT OF THEIR PANTS, IN OTHER WORDS, UNIVERSITY OF EXPERIENCE.
KUNG MAYROON KAYONG NAISIP NA IKAGAGANDA PA NG ATING SHOW, PLEASE TEXT OR EMAIL US OR JUST REPLY TO THIS COLUMN OR THREAD!
THANKS IN ADVANCE!!!
Time synchronized with your computer time






You cannot post new topics in this forum
You cannot reply to topics in this forum
You cannot edit your posts in this forum
You cannot delete your posts in this forum
You cannot vote in polls in this forum

Forum
Author
Replies
Last Post
Mew cocker member
Introduce Yourself
MJA73

1

Thu Mar 06, 2014 12:29 pm
xtianbakbakan
Tanong lang para sa meron grupo
Usapang Sabong
MJA73

0

Thu Mar 06, 2014 8:11 am
MJA73
TANONG LNG PO SANA ABOUT MIXING INJECTABLE PO
Itanong mo kay Jap
tolits

0

Thu Mar 06, 2014 6:33 am
tolits
ITANONG MO KAY JAP
Message from the Admins
tolits

0

Thu Mar 06, 2014 6:29 am
tolits
sir jap breeding question po
Itanong mo kay Jap
buji

38

Tue Mar 04, 2014 12:02 pm
xtianbakbakan
Water theraphy
Itanong mo kay Jap
RenDel

2

Tue Mar 04, 2014 5:28 am
RenDel
Sir About po sa seminar?
Itanong mo kay Jap
tetet

7

Mon Mar 03, 2014 12:32 pm
Jap7078
vaccination
Itanong mo kay Jap
kraven

1

Mon Mar 03, 2014 12:30 pm
Jap7078
UBGBA Forum
UBGBA
Talisayin

27

Sun Mar 02, 2014 12:23 am
tony_ubgba
CONDITIONING TIPS
Itanong mo kay Doc
tjtcockingacademy

11

Sat Mar 01, 2014 12:12 pm
aiongoldbo
sugat sa ilong ng sisiw help po!
Itanong mo kay Doc
native_aseel

4

Sat Mar 01, 2014 12:11 pm
aiongoldbo
New member
Introduce Yourself
Dolphin

9

Fri Feb 28, 2014 7:57 am
mmogoogleGAME
Batikan Ad
Maribu Ads
Gamefarm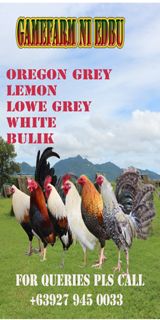 Capistrano Farm
Nene Aguilars Farm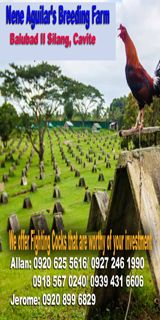 Microbes Probiotic